We are dedicated to sustainable and humane farming practices, and our meat is hormone- and antibiotics-free. Our lambs graze the mountain pastures around our home, where the high elevation and cooler temperatures foster a mix of cool-season forages. We supplement the lambs' hillside grazing with a non-GMO barley feed, which enhances the marble finishing of the meat and enables us to provide our customers with consistent, year-round product.
​​We raise a Dorset-Polypay crossbreed. Dorset is an old English heritage breed. Polypay is a composite breed made up of Dorset, Rambouilet, Targee, and Finnsheep. ​​​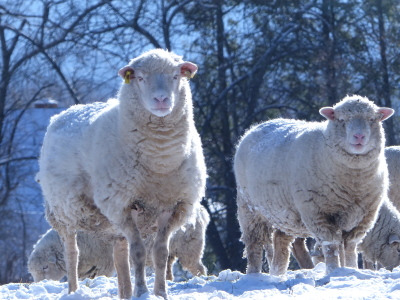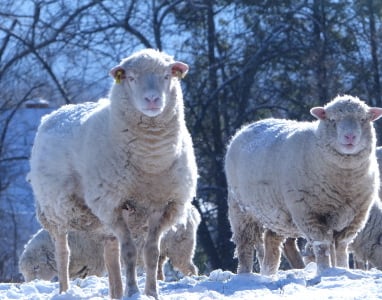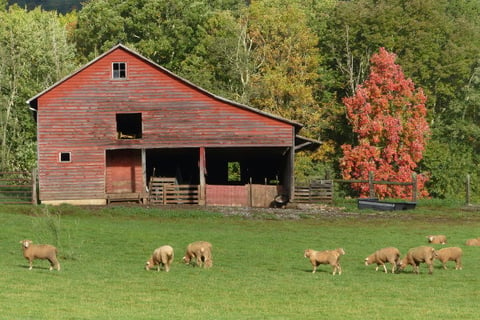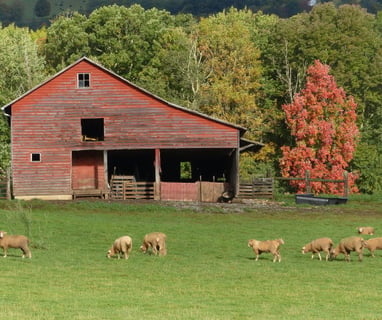 We also produce berries, honey, and vegetables. The high tunnels house tomatoes, peppers, eggplant, cucumbers, and squash. The gardens behind the house host blueberries, strawberries, asparagus, and garlic. Beehives dot the farm, and our family milk cows graze alongside the sheep. As with the lamb operation, we subscribe to all-natural growing practices for our fruits and vegetables.
COMMUNITY AND STANDARDS
AWA Processing | Investing in Montery, VA
We are invested in contributing to our local economy and support
Alleghany Meats
, a USDA-inspected and Animal Welfare Approved processing facility in our hometown of Monterey. We encourage our customers to contact us directly and visit us on the farm. Our goal is to foster and maintain long-term relationships with our community and customers.
"Lamb candy."
– Jae, Charlottesville Meade Park Farmers' Market customer